CCS Welcomes Major Jacobs Home
July 21, 2014
CCS Recognized by Employer Support for the Guard and Reserve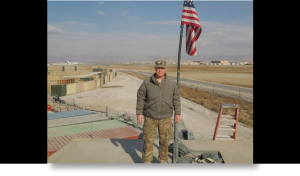 Carter Concrete Structures Senior Project Manager, Will Jacobs, aka Major William J. Jacobs of the 202nd Engineering Installation Squadron, a Georgia Air National Guard unit tasked to deploy as a subunit of the Task Force Signal, Operation Enduring Freedom in Afghanistan, has returned to the firm. We salute Major Jacobs for his contributions to the defense of the nation.
Carter Concrete Structures has been recognized as a Patriotic Employer by the national organization, Employer Support of the Guard and Reserve.
Carter Concrete Structures is a specialized Contractor operating as Subcontractor, Trade, or Prime Contractor performing turnkey concrete construction work in the commercial, institutional, industrial, and public construction markets. Scope of work typically includes structural excavation, foundations, slabs-on-grade, formwork of all types, reinforcing, concrete production, placement and finish, engineering layout, hoisting, and general conditions work on civil, industrial and multi-story structures.