Andy Higgins Receives AGC Safety Award
July 4, 2009
Atlanta, Georgia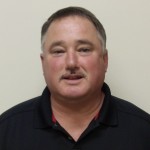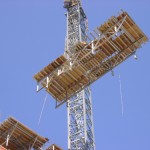 Superintendent Andy Higgins was recently presented with a Safety Award for the construction of the Biomedical Laboratory at Georgia State University.  Andy has been in the construction industry for over 30 years including the past six years at Carter Concrete Structures.

During his time at Carter, he has been superintendent on over 10 projects including an industrial building at the Toyo Tire Plant and high-rise residential at 300 Park Avenue Condominium.  Higgins has supervised construction of over $40 million in concrete projects while employed at Carter.
Carter Concrete Structures is a specialized Contractor operating as Subcontractor, Trade, or Prime Contractor performing turnkey concrete construction work in the commercial, institutional, industrial, and public construction markets. Scope of work typically includes structural excavation, foundations, slabs-on-grade, formwork of all types, reinforcing, concrete production, placement and finish, engineering layout, hoisting, and general conditions work on civil, industrial and multi-story structures.