San Juan Medical Center Parking Garage Awarded to Carter Concrete Structures
March 15, 2012
CCS will construct a seven level, 275,000 SF parking deck for the Department of Veterans Affairs in Puerto Rico. Carter is the prime contractor in a design-build delivery program.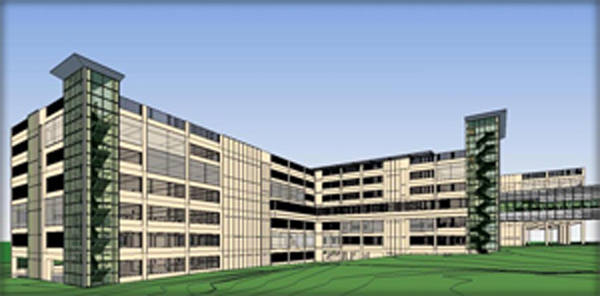 The parking deck, which will park 800 cars, will consist of seven levels, 6 elevated, and will be located at the VA Medical Center campus. The deck will include substantial security features, vegetated walls, glass curtain wall cladding, and a photo voltaic panel array. This is the second assignment for Carter with the Department of Veterans Affairs.
Carter Concrete Structures is a specialized Contractor operating as Subcontractor, Trade, or Prime Contractor performing turnkey concrete construction work in the commercial, institutional, industrial, and public construction markets. Scope of work typically includes structural excavation, foundations, slabs-on-grade, formwork of all types, reinforcing, concrete production, placement and finish, engineering layout, hoisting, and general conditions work on civil, industrial and multi-story structures.