Jose Berrios joins CCS as Project Controls Manager
August 30, 2012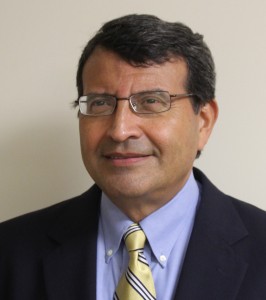 Carter Concrete Structures is pleased to announce that Jose Berrios has joined the firm in the capacity of Project Controls Manager. Jose comes to us by way of Hill International where he performed consulting services on major projects in the energy, power, mining, water, healthcare, and hospitality sectors.  He has an extensive contracting background with RailWorks, Hardin, and Marvin M. Black companies on projects throughout the United States.  His experience has spanned the globe including projects in Canada, Europe, South America, the Caribbean Basin and the US.
Jose holds a Bachelors of Architecture and a Master of Science (Construction Management) both from the Georgia Institute of Technology.  He is a registered Planning and Scheduling Professional with the American Association of Cost Engineers, and is a LEED Accredited Professional. Jose will be focused on development of Carter's next level of project controls.  Specifically, he will develop processes that assure achievement of project outcomes, processes which will keep Carter Concrete Structures on the leading edge of providing uncommon service, assurance, and superior value.
Carter Concrete Structures is a specialized Contractor operating as Subcontractor, Trade, or Prime Contractor performing turnkey concrete construction work in the commercial, institutional, industrial, and public construction markets. Scope of work typically includes structural excavation, foundations, slabs-on-grade, formwork of all types, reinforcing, concrete production, placement and finish, engineering layout, hoisting, and general conditions work on civil, industrial and multi-story structures.